Strings2018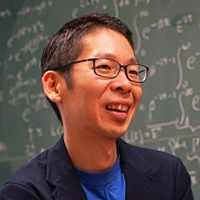 Osaka University
Professor

Koji Hashimoto
Q1

Why did you choose Okinawa as your venue?

The key points were Okinawa Institute of Science and Technology Graduate University (OIST) that is an international research institute beyond the framework of Japanese universities, President of OIST in a show of support and professional Staff for Conferences.

Q2

How did you feel about the charms of Okinawa as a venue?

The culture night which received a big applause gave us a good opportunity to learn deeply about the culture and history of Okinawa through a traditional dance, etc., and our geographical positioning in Asia. Also, the Novel Prize winners and Fields Prize winners have commented that Speakers' Dinner was very impressed and they were satisfied with the dynamic landscape of Okinawa's seashore. Thus my thought is Okinawa as a high satisfied MICE destination and bring a package from history to environment in cooperate with OIST, could be excellent deals the exchange with the local Okinawan people, the situation surrounding such as climate and convenient transportation from Asian region.

Q3

Please give advice to organizers considering holding events in Okinawa.

I think the participants fully enjoyed Okinawa's climate environment, and environmental factors such as the warm atmosphere of a subtropical region and relaxing time. More than half of the participants visited Okinawa for the first time, and they were surprised and relaxed in there. I think that was a memorable great experience for them.
Sessions:

September 26 (Wed.) - 27 (Thu.), 2018
Venue:

OIST/Okinawa Institute of Science and Technology Graduate University)
The number of participants:

30カ国約400名 (304 people overseas, 96 people in Japan)