The 13th Pacific Rim Conference of Ceramic Societies(PACRIM13)
13th Annual Pacific Rim Ceramics Conference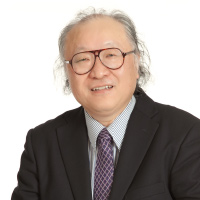 Tokyo Institute of Technology, School of Materials Science and Engineering,
Materials-Nanophononics
Professor

Takaaki Tsurumi
Q1

Why did you choose Okinawa as your venue?

The Pacific Rim Ceramics Conference is an international conference rotates around the United States, China, South Korea, Australia, and Japan in the Pacific Rim. The first event was held in Hawaii, and offered the researchers relaxing atmosphere in natural settings. Since then, we were looking for something similar location, where participants can concentrate on their research presentations and discussions. During the process, Okinawa was nominated as candidate. After we were supported for the site inspection and various MICE services were proposed, we decided Okinawa as the hosted destination.

Q2

How did you feel about the charms of Okinawa as a venue?

Allowing researchers to concentrate on the research and discussions in the rich ambience of beautiful ocean, greenery nature, and culture is very attractive. Even oversea participants ranked Okinawa as one of top destinations to travel and that helps boosting the number of participants and that enables to cover many topics and deepen discussions.

Q3

Please give advice to organizers considering holding events in Okinawa.

When holding an event in Okinawa, we recommend that you use the Welcome Program (hospitality menu) in addition to other MICE supports. At the plenary session, we chose three options: Ryukyu traditional costume dressing experience booths, Miss Okinawa, and entertainment attractions (traditional performing arts - Eisa). These were very popular with participants because of the unique Okinawan content.
Sessions:

October 27 (Sun.) - November 1 (Fri.), 2019
Venue:

Okinawa Convention Center
Organizer:

The Ceramic Society of Japan
The number of participants:

1,656 people from 35 countries (512 people from overseas, 1,144 people in Japan)
Schedule
Day 1:Conference / Welcome Reception
Day 2:Conference and Participant Exchange Meeting
Day 3:Conference
Day 4:Conference / Conference Dinner
Day 5:Conference
Day 6:Conference Tour