World's Largest International Conference on Ocean Thermal Energy Conversion
6th International OTEC Symposium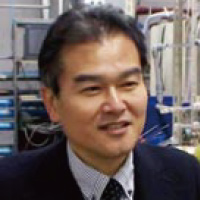 Saga University Institute of Ocean Energy (IOES)
Professor

Yasuyuki Ikegami
Q1

Why did you choose Okinawa as your venue?

Ocean Thermal Energy Conversion (OTEC) is a system that generates
electricity using the temperature difference between warm water on the
ocean surface and cold water in the deep sea, and attracts attention as a
renewable energy source with the stable output. Kume Island, located to
the west of the main island of Okinawa, conducted the world's first
proof-of-concept experiments on ocean thermal energy conversion, and
was chosen as the venue for this reason.

Q2

How did you feel about the charms of Okinawa as a venue?

The main venue was Okinawa Institute of Science and Technology Graduate University (OIST) which is subtropical islands' advanced research and development base and has collaborated with us. We offered the optional tour to visit OTEC demonstration facilities and the deep sea water related facilities in Kume island. Through the programs, participants felt and highly appreciated warm hospitality, local gourmet, and beautiful ocean views.

Q3

Please give advice to organizers considering holding events in Okinawa.

For participants from Asia, Okinawa was very accessible via Hong Kong, and Taiwan, not only transit via Japan. Such accessibility is very attracting.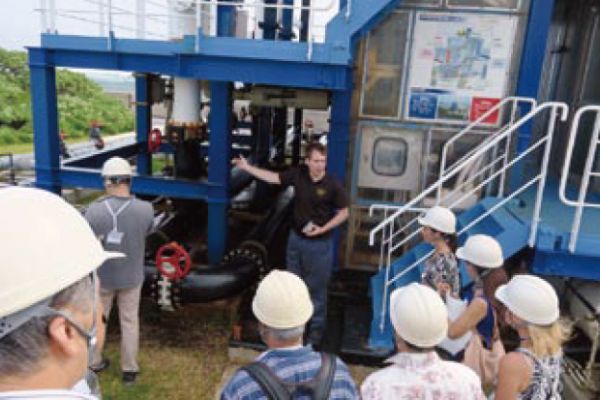 Sessions:

September 26 (Wed.) - 27 (Thu.), 2018
Venue:

Okinawa Institute of Science and Technology Graduate University (OIST), Kume Island
Organizer:

6th International OTEC Symposium Executive Committee
The number of participants:

83 people from 12 countries (40 people overseas, 43 people in Japan)
Schedule
Day 1:1st Day of Research Presentations, Social Gathering
Day 2:2nd Day of Research Presentations, Social Gathering on Kume Island
Day 3:Kume Island Optional Tour

Site inspection: Deep Ocean Water Research Institute, Ocean Thermal Energy Conversion Facilities, cosmetics companies that utilize deep ocean water, and oyster land plant farming